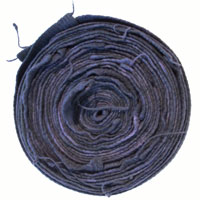 April 13 – June 9, 2012 – Words as Legacy – A Leaf of Knowledge exhibition at Smith Center for Healing and the Arts. This work, inspired by Brendan and his poetry, is one of three exhibits featured in Fluid: Rhythm, Transitions & Connections — a show with artists Lisa Hill, Rebecca Kamen and Francie Hester. The exhibit will also include music composed by Mattson.
Opening reception is Friday, April 13, 2012, 7-9 pm. You can be part of this exhibit by knitting a panel of yarn — deadline is at the end of February.
Joan Hisaoka Gallery at Smith Center for Healing and the Arts
Show Dates: April13- June 9,2012
Opening Reception: April 13 7-9pm
Artist Talk: May 12 3:30pm
smithcenter.org
1632 U Street Northwest Washington, DC 20009-6210
(202) 483-8600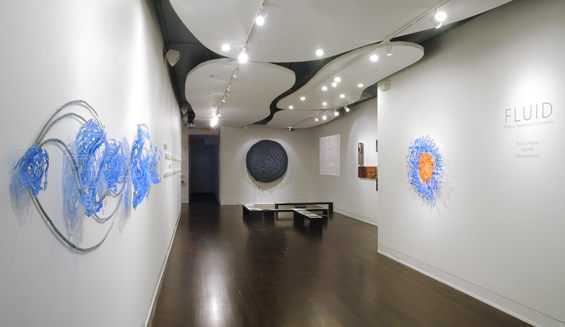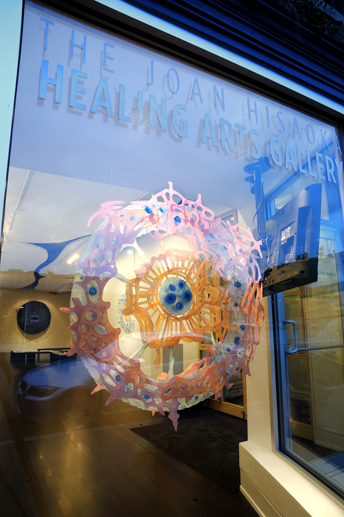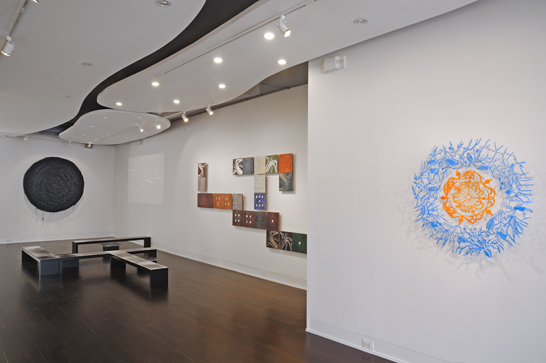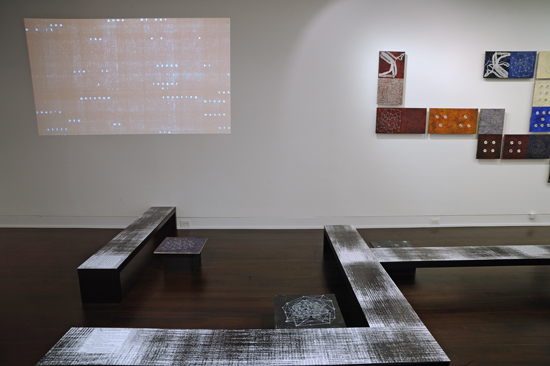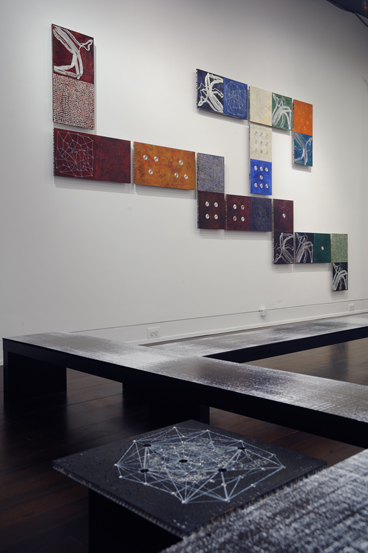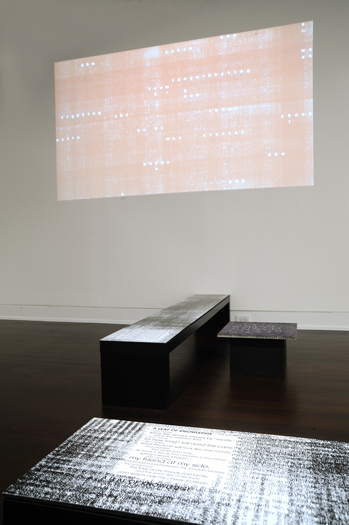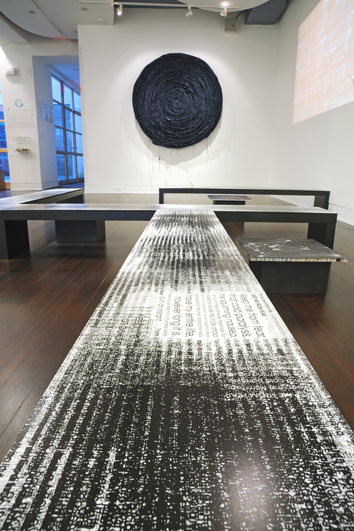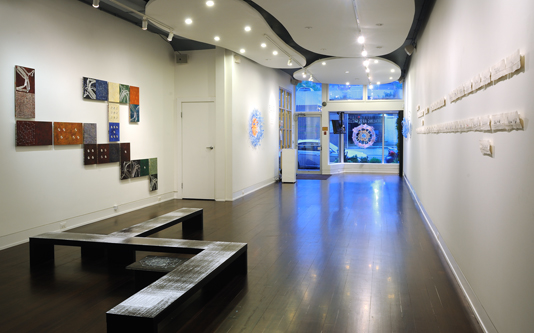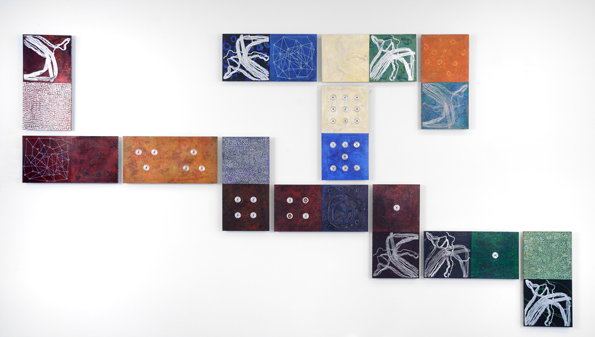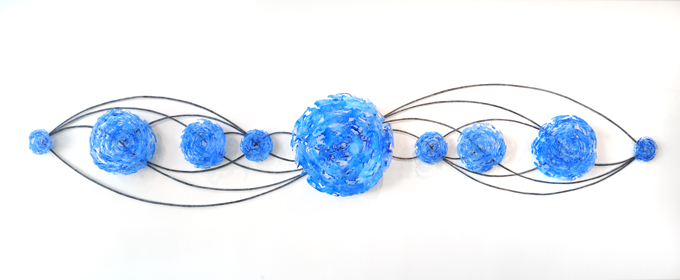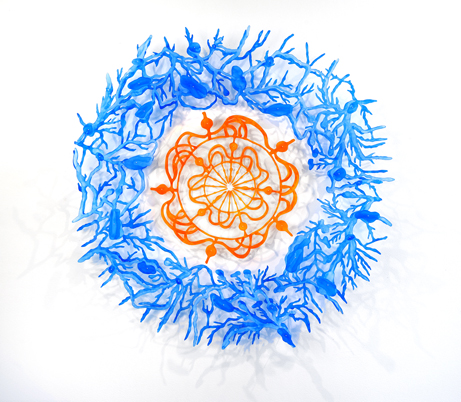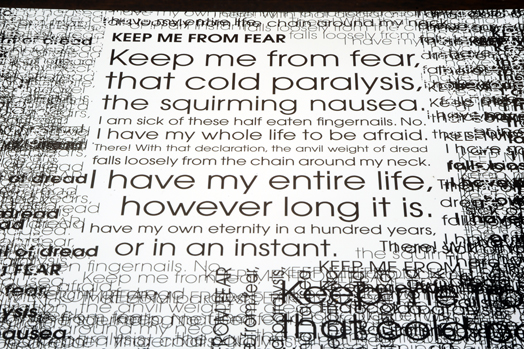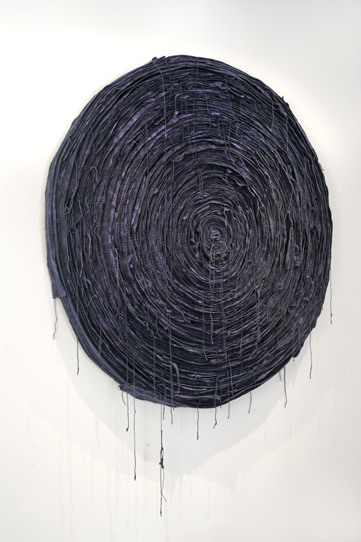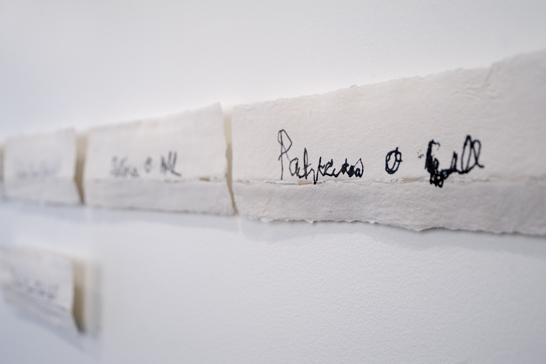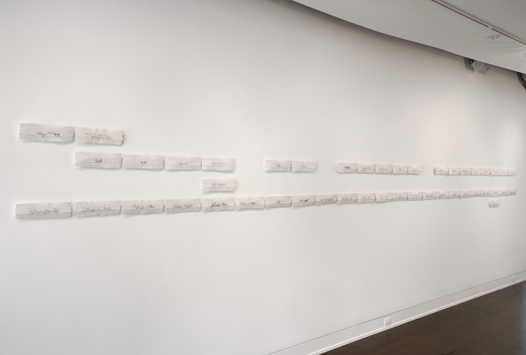 WORDS AS LEGACY – A Leaf of Knowledge
Artists' statement:
Words as Legacy – A Leaf of Knowledge is a unique collaborative project by Francie Hester, Lisa Hill, Brendan Ogg, Mattson Ogg and a community.
The installation centers on the words of Brendan Ogg. Ogg was diagnosed with a brain tumor at the age of 19 during his sophomore year at the University of Michigan. Drawing on his love for writing, he turned to poetry, including several poems written at the Smith Center. His raw autobiographic words help us name what is most precious in the ordinary, showing us how to live life whole. Ogg died in 2010, 14 months after his diagnosis. Summer Becomes Absurd, a book of his poetry, was published by Finishing Line Press just after his death.
Words as Legacy – A Leaf of Knowledge, reflects on the power of transitions – the period of changing from one condition to another. The seamless nature of transitions – the sense that time moves smoothly – can alter in an instant. Ogg created a narrative in his work that offers inspiration and insight on a span of time embedded in a moment of his life.
The installation also tells a story about a community of family and friends that gathered after Brendan's death to mourn him. They began knitting as a way to support each other and in the process the loss of Brendan transitioned from pain to legacy. The knitted panels wrap around each other, making concentric rings as a comment on how one person's life – and words – can touch so many. While the panels vary in length, each is 20 stitches wide to represent the number of years Brendan lived. The 200 panels took a year and a half to complete and include the work of more than 100 knitters from across the country – many of whom did not know Brendan directly but were touched by his story.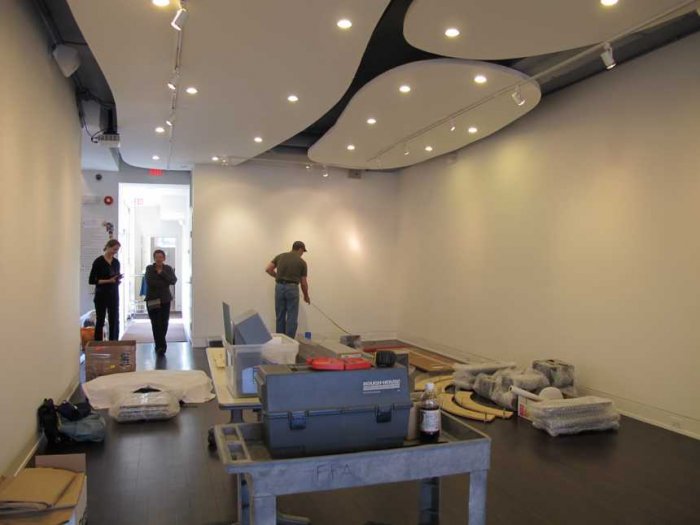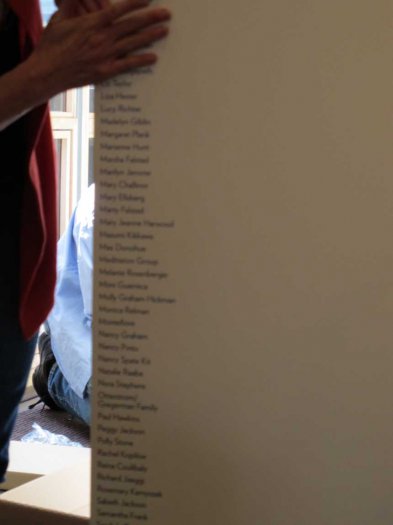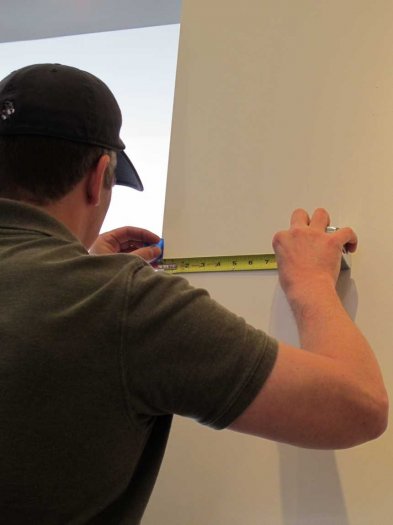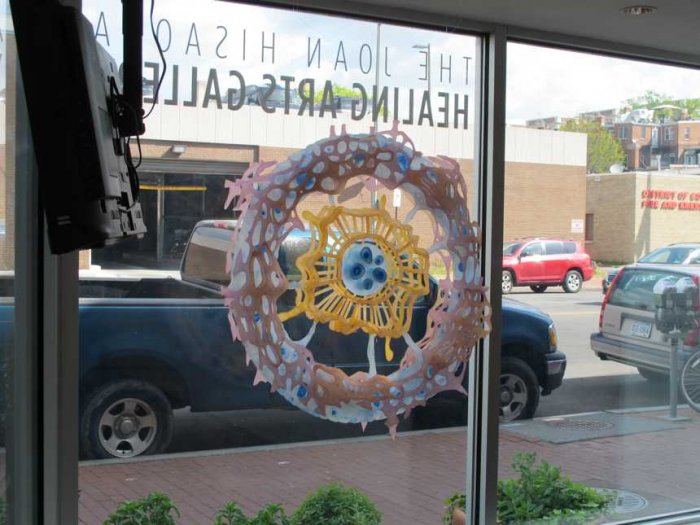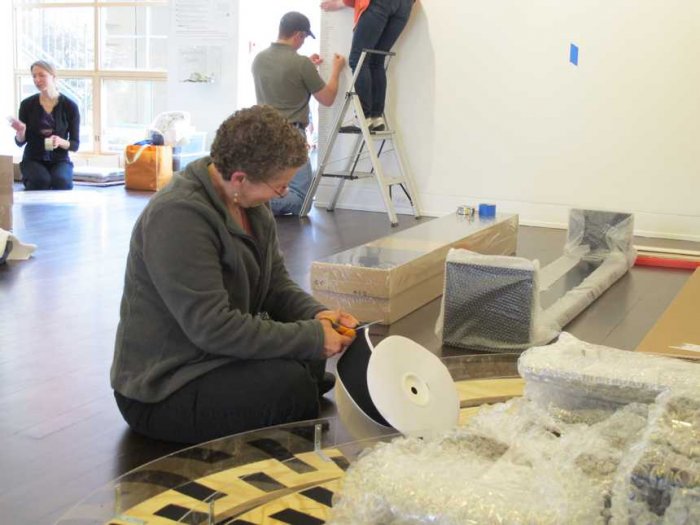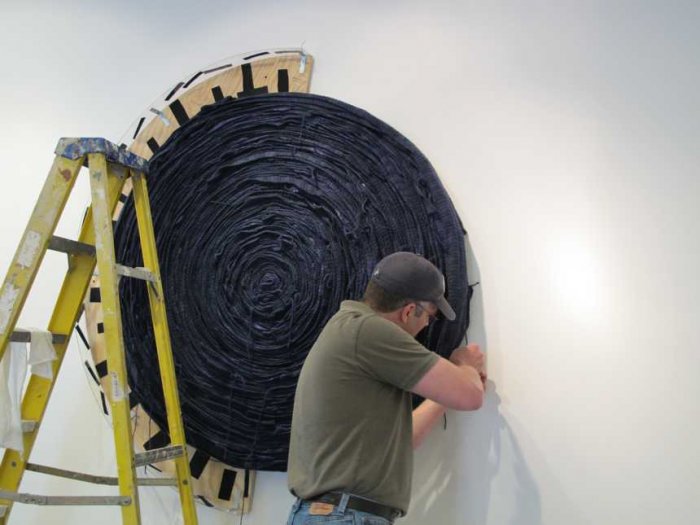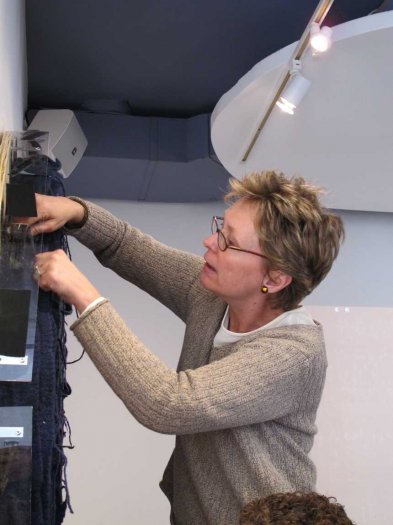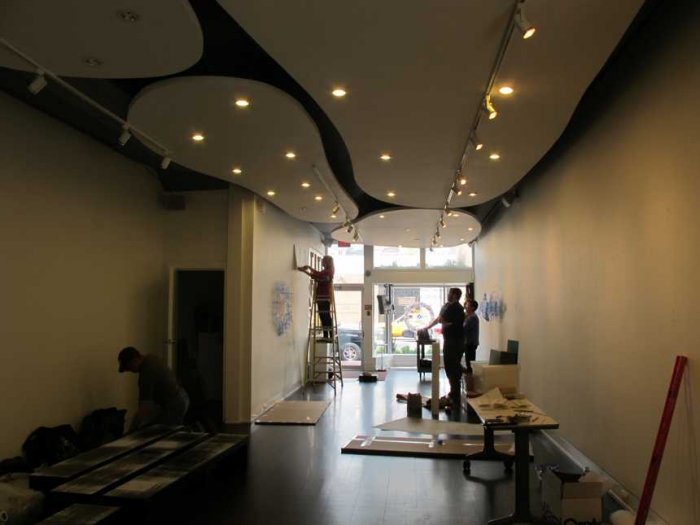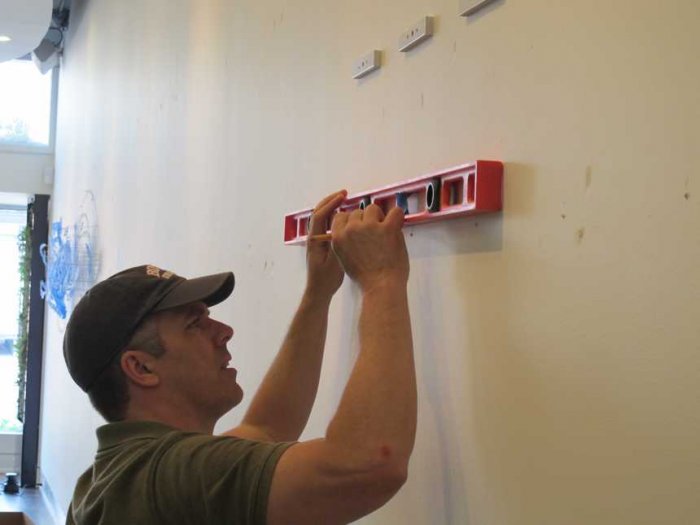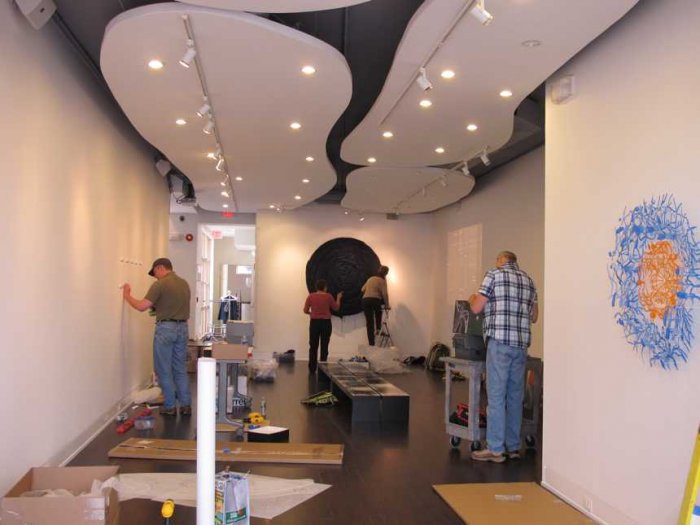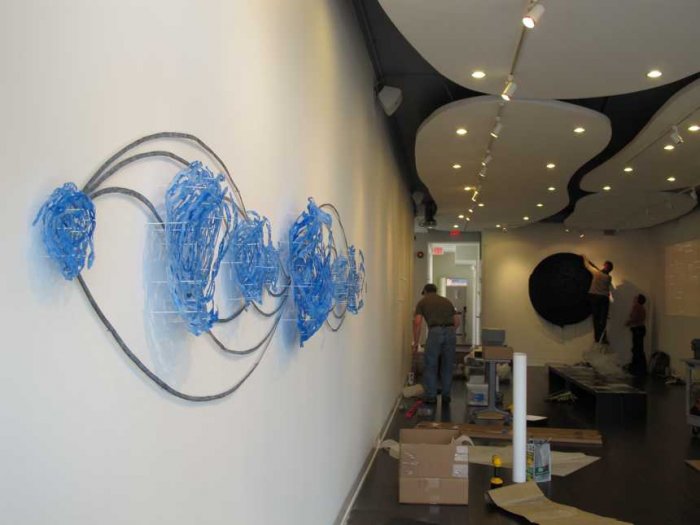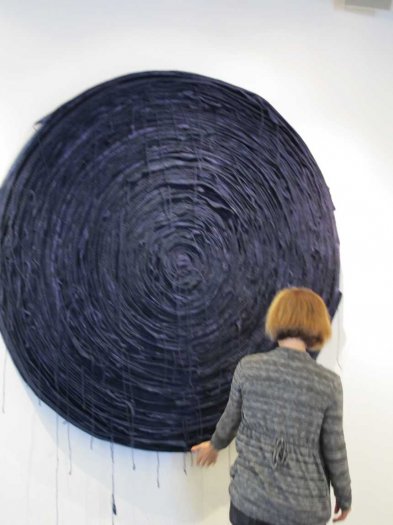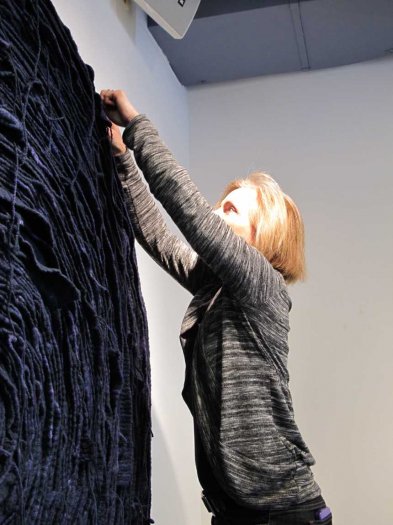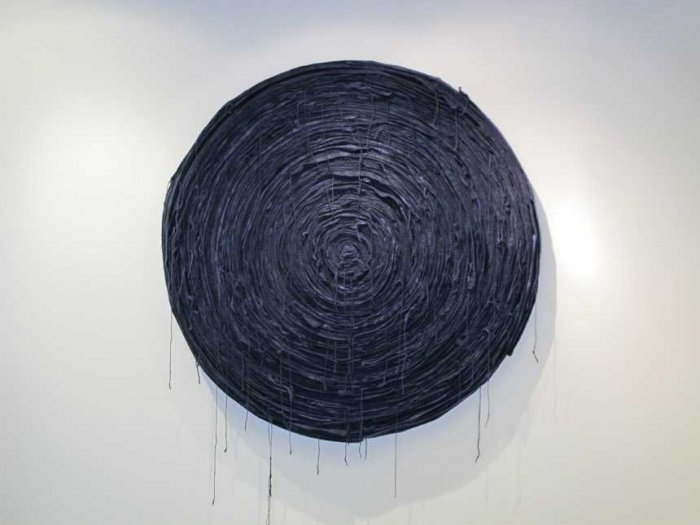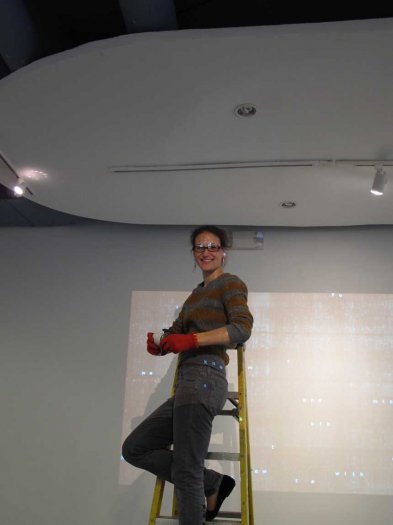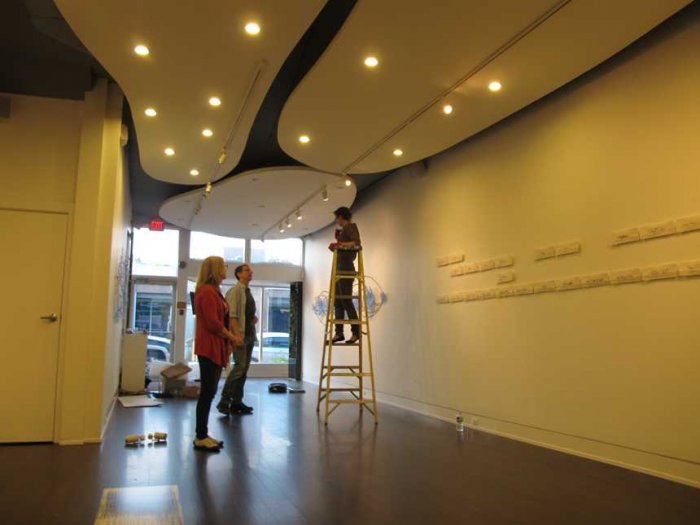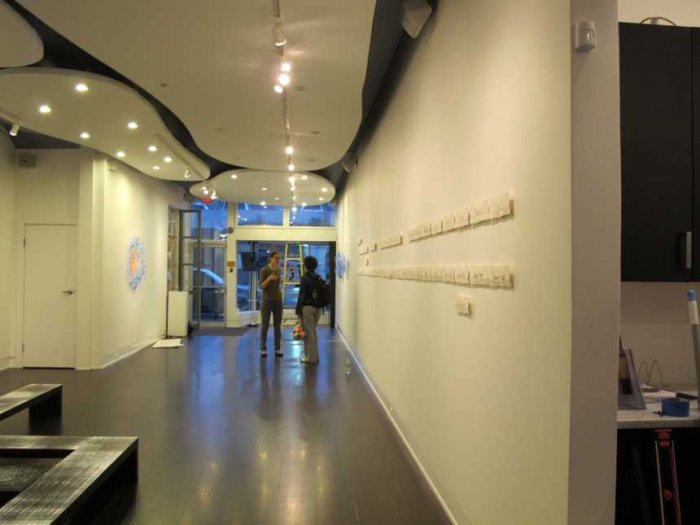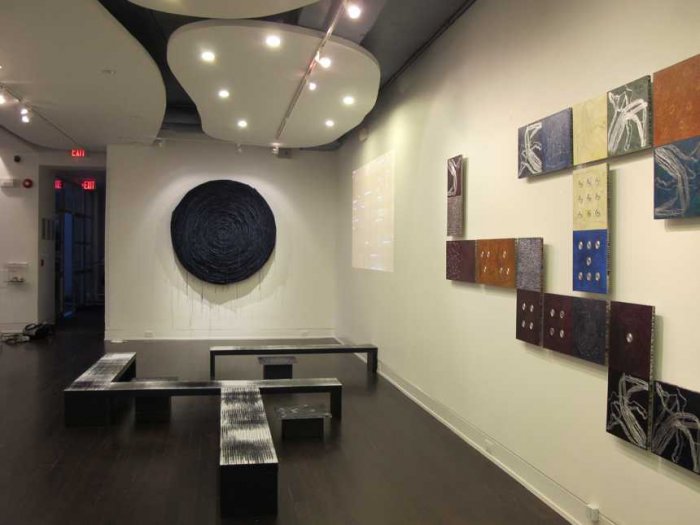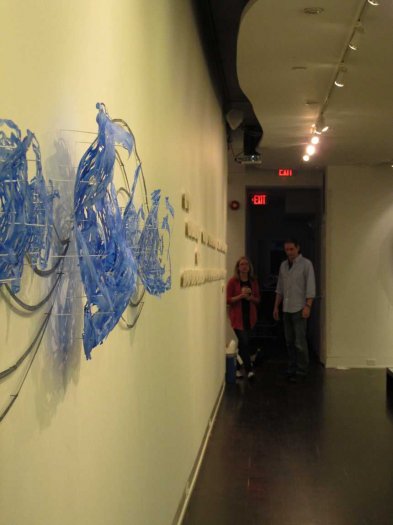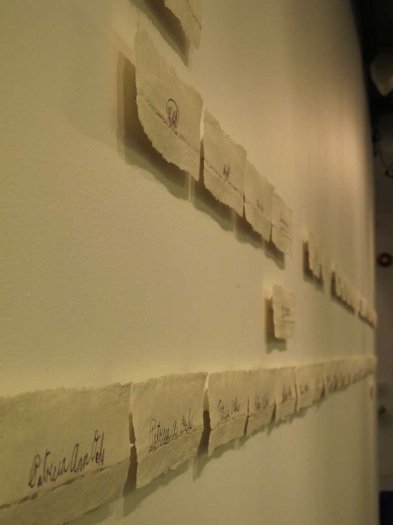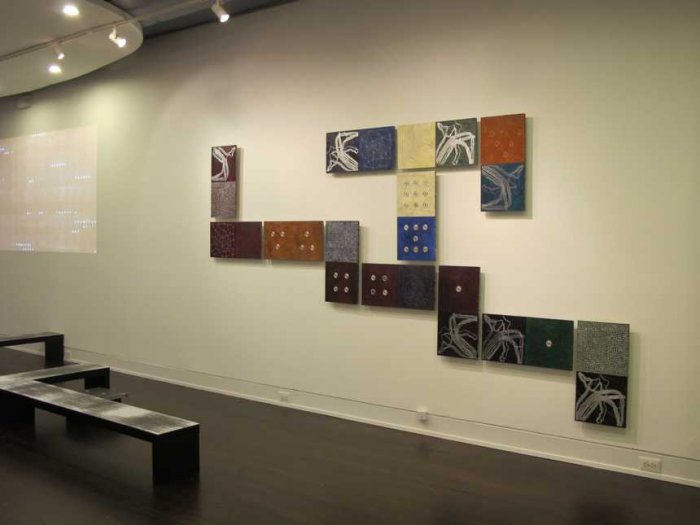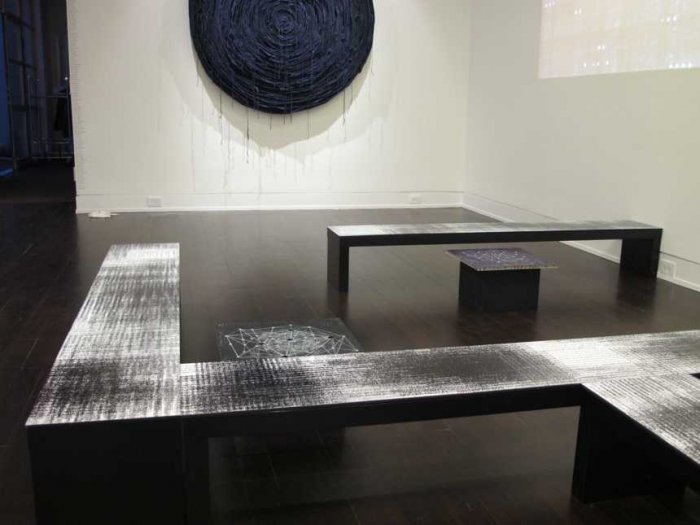 About the Installation:
Words as Legacy – A Leaf of Knowledge is comprised of five word columns, a digital projection, a musical composition, and knitted panels wrapped around each other in concentric circles.
Each word column is taken from one of Brendan Ogg's poems written around the time of his diagnosis with brain cancer. Chaotic woven words on the left-hand side of the columns slowly form into rhythmic lines of poetry – a visual metaphor for Brendan's ability to write words that resonate despite the turmoil of illness.
The digital projection takes the powerful words from Brendan's book of poetry, Summer Becomes Absurd, and brings it to life – letter-by- letter. The woven text of his words in the background serves as a reminder that our collective stories are rich with complexity and warmth.
The music created by Brendan's brother, Mattson Ogg, was recorded by freely and spontaneously creating loops, textures and melodies to capture nuances of feeling. The piece builds slowly, from one key into a movement without a pattern, to symbolize the profound sense that Brendan was in a place all his own.
An important element of the work is a communal knitting project, which began among Brendan's circle of family and friends after his death as a way to mourn him. The project expanded over time to include knitters from across the country who learned of Brendan's story from our website WordsAsLegacy.com, and who were inspired to participate in this community remembrance. More than 100 knitters created these panels over the past year and one-half. The panels serve as a symbol of how we nurture, learn and heal together. They are a tangible manifestation of the community that was deeply touched by this special life.
L'Chaim (to life) — Poem by Brendan Ogg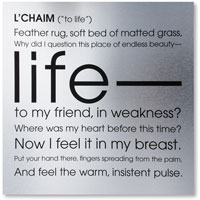 200 dollars
Proceeds benefit the Brendan Ogg Memorial Fund
Mail donation:
Brendan Ogg Memorial Fund
Community Foundation for Montgomery County, 8720 Georgia Avenue, Suite 202 | Silver Spring, MD 20910
Online donation:
www.thecommunityfoundationmc.org
Please Contact Jackie Ogg to place an order or for more information.