This exhibition honors the lives of Diane Granat Yalowitz and Brendan Ogg. Both were gifted writers who lived in the same community and both lost their lives to brain cancer.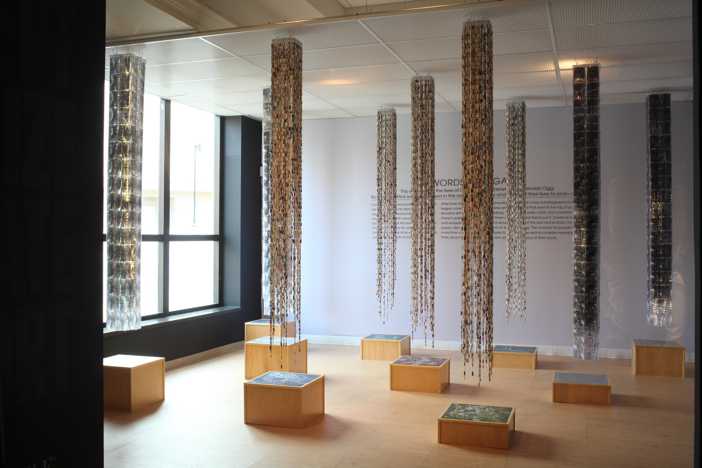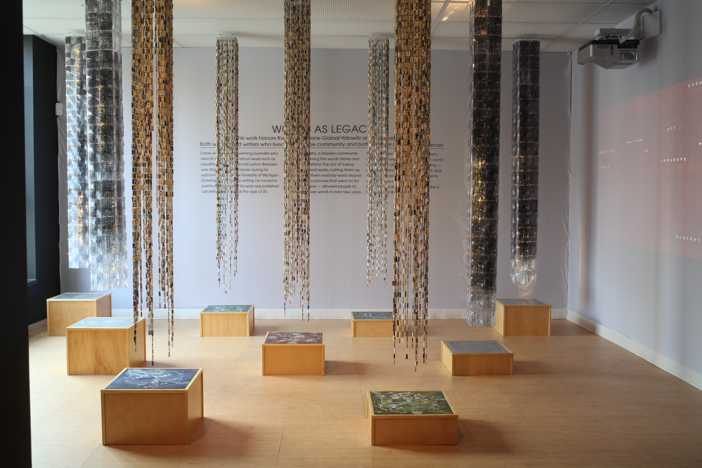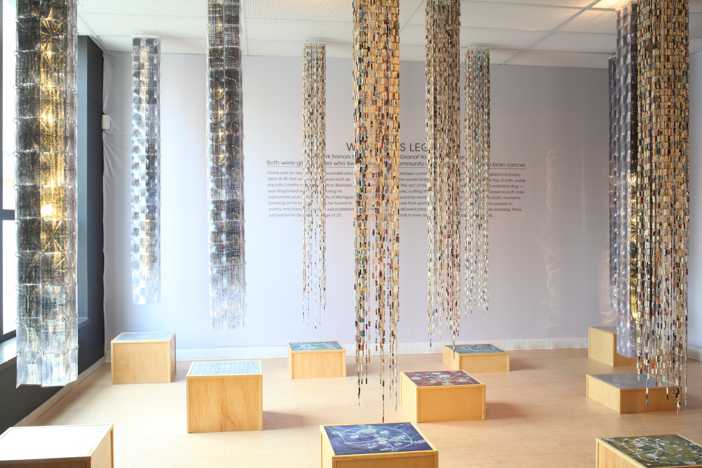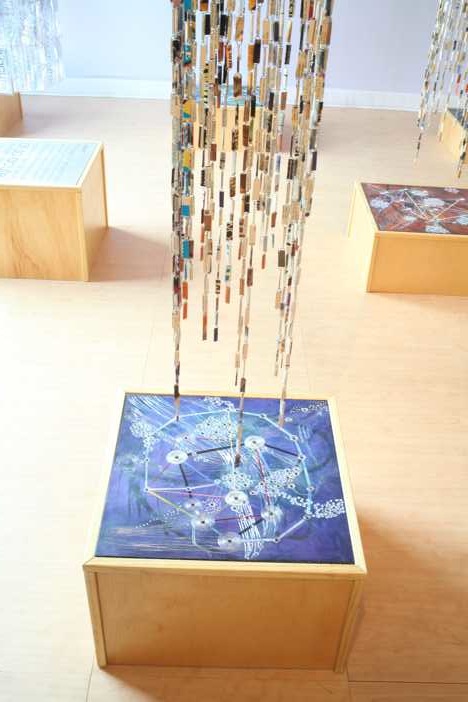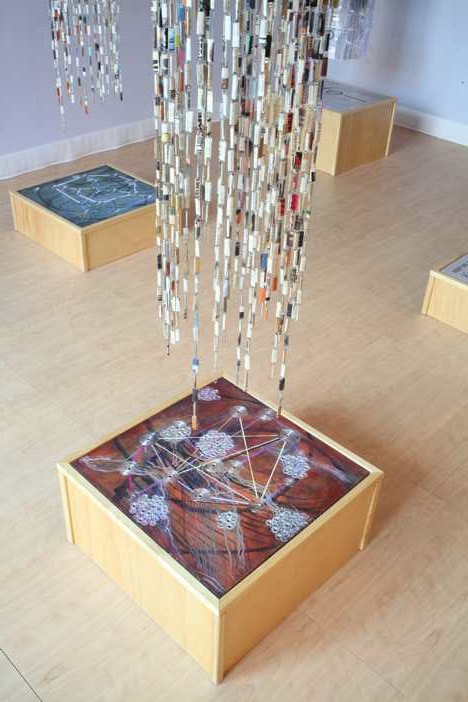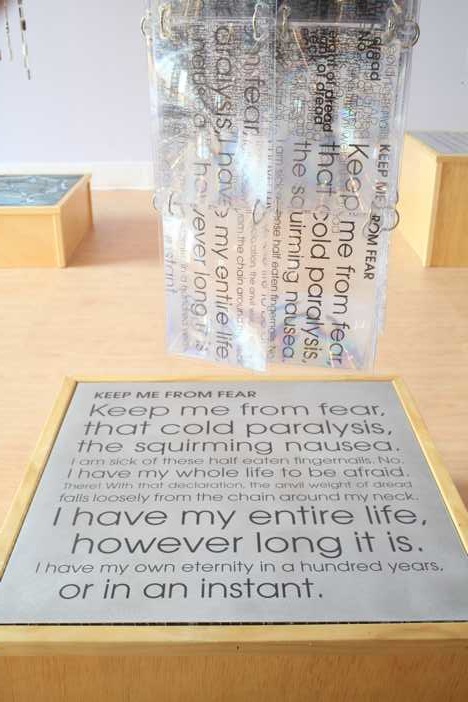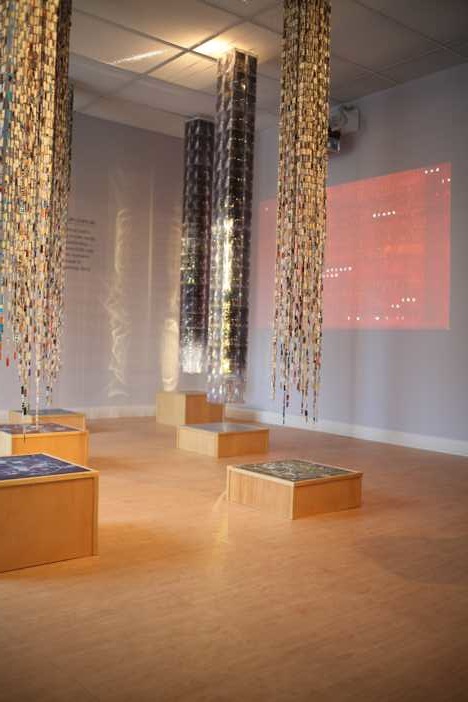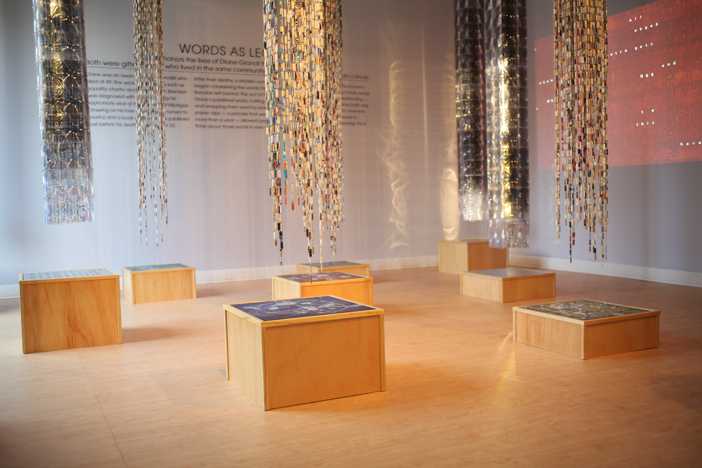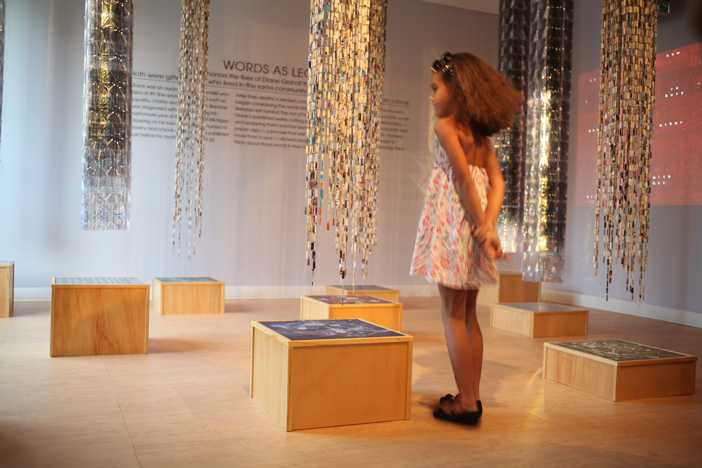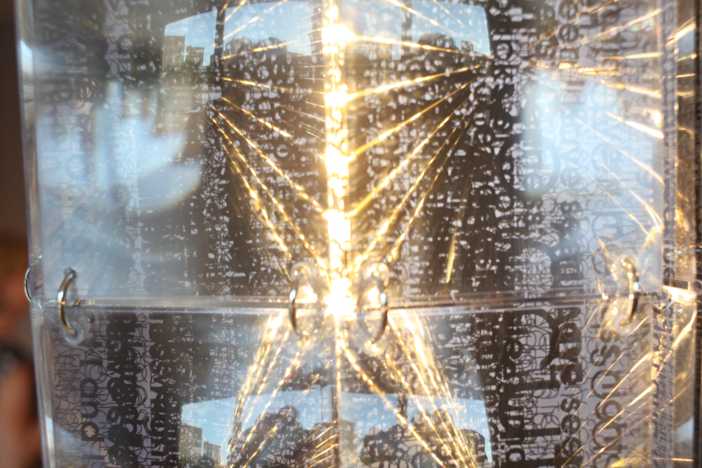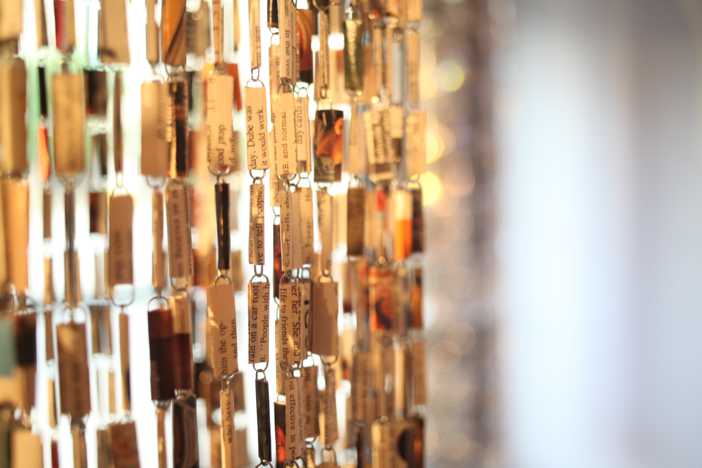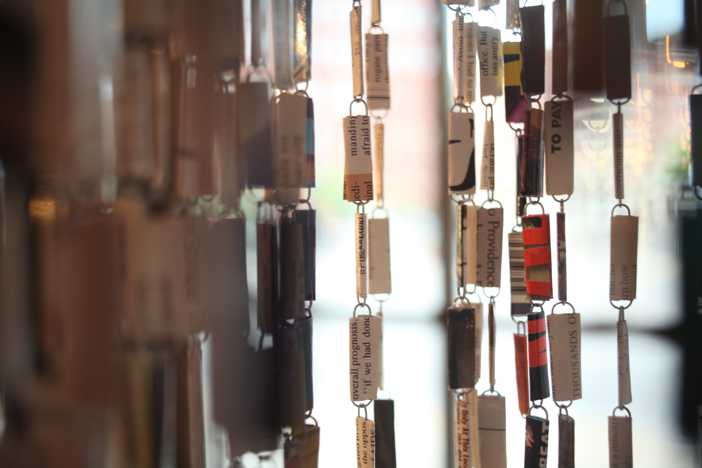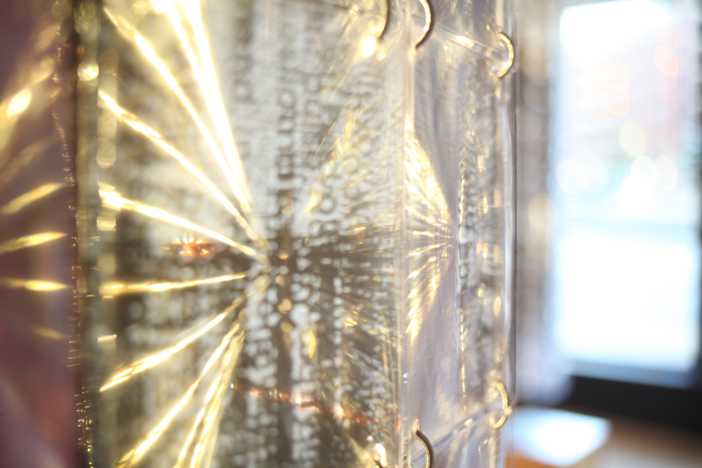 Diane was an award-winning journalist who died at 49. She wrote about issues such as equality, charity and social justice. Brendan was diagnosed with cancer during his sophomore year at the University of Michigan. Drawing on his love for writing, he turned to poetry, and a book of his work was published just before his death at the age of 20.
After their deaths, a stricken community began considering the words Diane and Brendan left behind. The act of taking Diane's published works, cutting them up and wrapping them word-by-word around paper clips — a process that went on for more than a year — allowed people to think about those words in ever new ways.
Brendan's raw autobiographical poetry showed that even in the fog of pain, words can provide clarity and understanding — or as one friend put it, "preserve both dark nights of the soul and ecstatic moments of being." The chance for people to consider and re-consider meaning: this is the legacy of their words.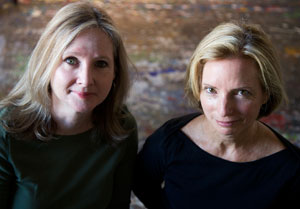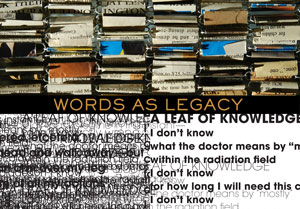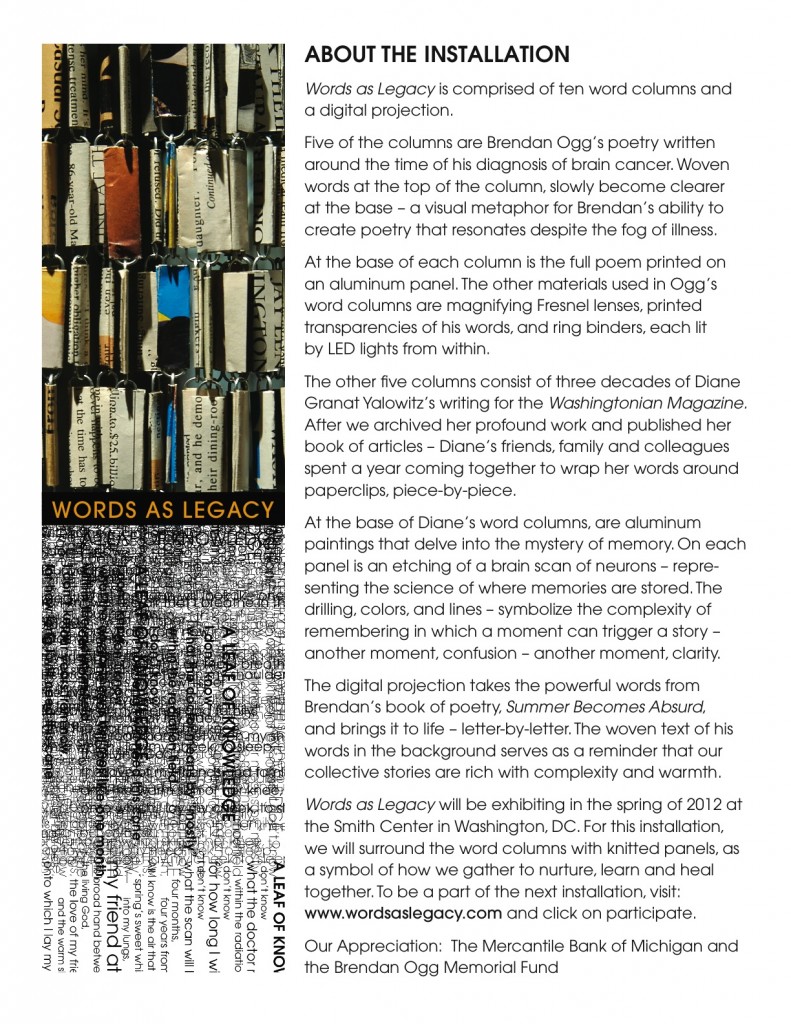 September 21 – October 9, 2011: ArtPrize – a unique international art competition in Grand Rapids Michigan.
ARTISTS: Francie Hester and Lisa Hill
VENUE: 48 West Fulton, Grand Rapids, MI 49503